While COVID may have changed the way we work and share research, it hasn't stopped innovation in the virtual space – if anything, it has actually accelerated it! Our first session last week had attendees from all over the world, including Canada, the United States, Mexico, Europe, and the Middle East! This virtual format has made connecting with each other easier than ever, and we look forward to continuing the momentum with this recurring symposium series. 
As such, we are pleased to host our second Virtual Bioenergy Symposium on May 27 from 12:00-1:00pm MDT. The purpose of these sessions is to:
Facilitate the transfer of research knowledge in the bioindustrial space

Create networking and collaboration opportunities

Keep graduate students and postdocs engaged during times of isolation
Sessions will be hosted on Zoom, with registration via Eventbrite to receive the link to join. We look forward to "seeing" you again at our next session!
Register here.
MAY 27 SPEAKERS: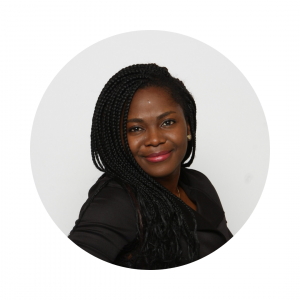 Kunbi Adetona
Department of Biological Sciences
University of Calgary
"Diverting Residual Biomass to Energy Use: Quantifying the Global Warming Potential (GWPbio)"
When residual agricultural, forestry, or landfill biomass is diverted to a bioenergy use, the decision alters the CO2 load on the atmosphere compared to a 'business-as-usual' strategy that allows the biomass to decompose over time. To calculate the global warming potential of diverting residual biomass to energy (GWPbio), this study compared the atmospheric load associated with biomass decomposition versus combustion and calculated the atmospheric decay of annual pulses over a 100-year period. The calculated GWPbio ranged from 0.003 to 0.029 for agricultural residues which tend to decompose quickly. Diverting forestry residues to energy use were associated with higher GWPbio values (0.084 to 0.625) since their natural decomposition was much slower than agricultural biomass. In the case of lignocellulosic biomass diverted from landfills, calculated GWPbio values for their use as a bioenergy resource ranged from 0.058 to 0.971, in the latter case, approximating the GWP for fossil carbon emissions (1.0). The methodology described here highlights the need to consider the 'business-as-usual' decomposition rate for residual biomass when quantifying the climate change impact associated with diverting that biomass to bioenergy use. Of course, not included in these calculations are the methane emissions from anaerobic digestion that could be avoided by diverting biomass to energy use and the fossil fuel emissions that would be prevented from the use of biomass as an energy resource. A full accounting of the greenhouse gas implications of residual biomass diversion to bioenergy use would include these parameters as well as the product of bio-carbon emissions times the GWPbio.
Kunbi Adetona is a PhD candidate in the Department of Biological Sciences at the University of Calgary. Prior to commencing the PhD program, she worked as an Environmental Scientist with Tetra Tech EBA Inc. Kunbi is a Professional Agrologist with three years of experience, working on soil and environmental management projects, including Phase 1 and 2 Environmental Site Assessments and Greenhouse Verifications.
Kunbi has a Master of Science degree from the University of Saskatchewan. Her PhD research is examining biological solutions for energy and greenhouse gas management in Canada, she works under the supervision of Dr. David Layzell. She hopes that the implementation of strategic combination of biological solutions will significantly reduce GHG emissions, thereby minimizing the impacts of climate change.
Link to presentation (via YouTube)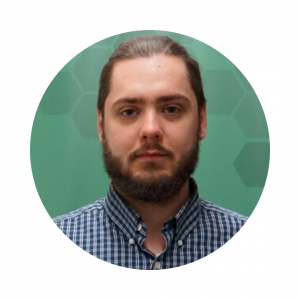 Curtis McKnight
Department of Resource Economics and Environmental Sociology
University of Alberta
"Price Considerations for a Second-Generation Biofuel Industry in Canada"
Prospects for a second-generation (i.e. cellulosic) biofuel industry in Canada are dependent on future prices. Because wheat straw could be an important feedstock for biofuel production in Canada, we use econometric time series models to explore Canadian wheat prices from 2008 to 2018. We investigate how Canadian wheat prices are related to three prices of importance to the existing first-generation ethanol sector: US corn, ethanol, and gasoline prices. There are several important results from our analysis. First, a stable relationship exists between all prices. A change to this relationship will have a lasting effect on wheat and ethanol price returns but will not affect corn and gasoline price returns. This result implies that second generation ethanol production from wheat straw could be subject to price changes in other related markets. Second, the historical relationship between wheat and ethanol price returns is small, positive, and stable. This result suggests that the economic viability of a second-generation biofuel industry in Canada will depend to some extent on the market performance of the existing first-generation ethanol industry. Furthermore, the link between wheat and ethanol markets is likely to become stronger if a second-generation ethanol industry develops. Third, a shock from events like economic crises and changes in agricultural production creates price return volatility in each market. Moreover, the volatility is transmitted between select markets. This result suggests that the financial success of second-generation ethanol production from wheat straw is likely to depend on price return volatility in related markets. The results from our analysis will inform investors looking to establish ethanol operations in Canada, and policymakers wanting to understand challenges that ethanol investors face.
Curtis McKnight is a MSc candidate in the Department of Resource Economics and Environmental Sociology at the University of Alberta. His current research focuses on applying economic models to investigate feedstock and product prices that are related to biofuel production in Canada. Curtis holds a BA (Honours) degree in Applied Economics from Queen's University.
Link to presentation (via YouTube)