Do you want to find out more about the Bioenergy sector in Alberta? Join Susan Carlisle (Clean Energy Manager, Alberta Innovates) at our next Virtual Bioenergy Symposium on July 8, 2020 from 12:00-1:00pm MDT.
Register here.
For information on past sessions, visit our symposium archive page.
DETAILS: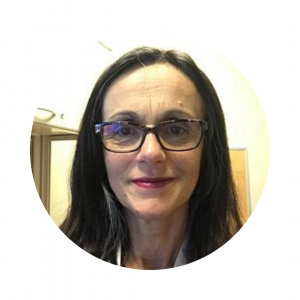 Susan Carlisle
Clean Energy Manager
Alberta Innovates
"Under Construction: Refocussing Our Renewable Fuels Research and Innovation Priorities"
Bioenergy is one of several program areas supported by Alberta Innovates under the Clean Resources – Clean Technology portfolio.  Susan will provide a brief overview of Alberta Innovates and funding opportunities, profile some recent projects funded by Alberta Innovates, and share insights and ideas for understanding our bioenergy project portfolio today, and where it is taking us in the future.  The latter part of this session is intended to stimulate a brainstorming discussion.
Susan has over 27 years of Government of Alberta experience, encompassing alternative and renewable energy, oil and gas, metallic and industrial minerals, and corporate services.  From 2008 through 2015, as the Director responsible for alternative and renewable energy, she managed the $600 million bioenergy grant programs, developed and implemented Alberta's renewable fuels standard, and led team inputs on climate change and innovation strategy.
Since leaving Government in December 2015, Susan delivered bioeconomy and cleantech consulting services for three years, with a particular interest in alternative sources of biomass feedstocks, supply chain development, rural economic development and innovative value-added products from biomass and waste.  She put her consultancy on hiatus when she joined Alberta Innovates in January 2019 to serve as Interim Director of Water Innovation, and moved into the role of Interim Clean Energy Manager – Bioenergy in April 2020 to cover off Mehr Nikoo's one-year leave of absence.
Link to presentation (PDF format)