DETAILS:
Please join us for our next Virtual Bioenergy Symposium on August 19 from 12:00-1:00pm MDT featuring special guests from CanmetENERGY Devon.
Register here.
For information on past sessions, visit our symposium archive page.
SPEAKERS: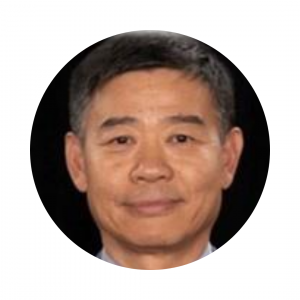 Jinwen Chen
Director, Downstream and Renewables
CanmetENERGY Devon, Natural Resources Canada
Dr. Jinwen Chen is the Director of Downstream and Renewables program at CanmetENERGY Devon of Natural Resources Canada (NRCan). He leads major R&D programs in oil sands bitumen upgrading/partial upgrading, petroleum refining, bioenergy and biofuels technology development, co-refining/co-processing biocrudes with petroleum, advanced hydrocarbon chemistry and characterization, process modeling, simulation and life cycle assessment of GHG emissions, bitumen beyond combustion, and valorization of hydrocarbon by-products/wastes. Dr. Jinwen Chen is a fellow of Canadian Academy of Engineering.
Anton Alvarez-Majmutov
R&D Lead, Renewables, Hydroprocessing and Modeling
CanmetENERGY Devon, Natural Resources Canada
Dr. Alvarez-Majmutov is a Research Scientist and Lead of the Renewables, Hydroprocessing and Modeling R&D team at CanmetENERGY Devon.  He holds a PhD in Chemical Engineering from the Mexican Institute of Petroleum and has over 15 years' experience in petroleum refining and heavy oil upgrading R&D, with expertise in hydroprocessing technologies, modeling and simulation, reactor engineering, and co-processing.
"Producing Renewable Biofuels through Co-processing/Co-refining – Bioenergy/Biofuels R&D at CanmetENERGY Devon"
In the first part of their presentation, Drs. Chen and Alvarez-Majmutov will provide an overview of CanmetENERGY Devon's bioenergy and biofuels research program. The second part of the presentation will focus on CanmetENERGY Devon's achievements in applying hydroprocessing and fluid catalytic cracking technologies for co-processing the first and second generation of bio-oils/bio-crudes with petroleum fractions to produce renewable biofuels.
Link to presentation (PDF format)
Link to Q&A (PDF format)