Our last summer session before school starts will feature two researchers from the University of Alberta and University of Calgary. Grab your ticket here for September 2 from 12:00-1:00pm MDT.
For information on past sessions, visit our symposium archive page.
SPEAKERS: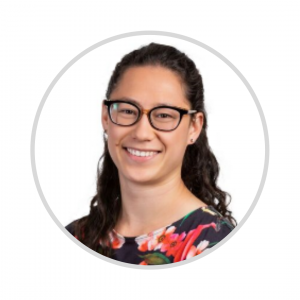 Meghan Lim
Department of Resource Economics and Environmental Sociology
University of Alberta
"Economic Opportunities and Challenges in Biojet Production: A Literature Review and Analysis"
Biofuel, or biojet, has emerged as a way for the air transport sector to pursue emissions targets. But to date, global biojet production and use has been negligible. A number of experts have discussed reasons for this lack of development, along with the drivers for the industry's historical and future development. In this study, we compile expert opinions through a comprehensive literature review that explores the relative importance of various opportunities and challenges (OACs) for the biojet industry through an economic lens. Approximately 200 relevant publications, which collectively identified over 70 OACs, were reviewed. For each OAC, counts of citations were documented. The most frequently mentioned opportunity for biojet production was the increasing demand for air travel and its associated increase in emissions, followed by the aviation industry's lack of liquid fuel alternatives and supportive government policy. On the other hand, the high total cost of biojet production was most often identified in the list of challenges, followed by the challenges of feedstock availability and fulfilling sustainability criteria. The large amount of data available in publications also allowed us to track challenges and opportunities over time. For example, until the mid-2010s, the number of cited opportunities were somewhat higher than the number of cited challenges; but in the last 5 years, challenges were more frequently cited, potentially indicating increasing pessimism for biojet prospects. Ultimately, whether (or to what extent) a biojet sector emerges will depend on its profitability. This review indicates numerous aspects that will influence the economic prospects for biojet, some of which are more important than others, but all of which are interrelated and ultimately come together to influence biojet profitability.
Meghan recently completed the final semester of her BSc Environmental and Conservation Sciences on exchange in Auckland, New Zealand. For the past year, she has been working with Dr. Marty Luckert and Dr. Feng Qiu to study the economic aspects of biojet. She is currently starting a MSc in the Department of Resource Economics and Environmental Sociology at the University of Alberta.
Link to presentation (via YouTube)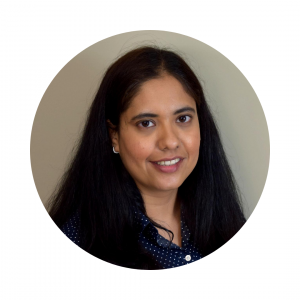 Dr. Mohita Sharma
Department of Biological Sciences
University of Calgary
"Bioelectrochemical systems: Technology and Applications"
The threat of global warming and diminishing fossil fuel resources is creating an ever-increasing drive to implement new technologies for sustainable fuel production. Microorganisms can play a beneficial role in enhancing energy production, recovering chemicals from waste streams and bioremediation, but can also be responsible for damaging oil and gas infrastructure due to corrosion or souring. Dr Sharma's research work has mainly revolved around microbial activities in oil and gas operations that can be beneficial or detrimental, which economically impact the energy industry. Her research is focused on designing simple bioelectrochemical system (BES) in order to study different metabolic activities of microorganisms. These include enrichment of electroactive microbes, monitoring the corrosion potential of these microbes, carbon capture , conversion and utilization to value added chemicals and removal of organics and/or generation of value added products from wastewater streams; areas for which BES technology has great industrial application.
Mohita has more than 5 years of experience in planning, executing and delivering multidisciplinary applied research projects on development of sustainable technologies for wastewater treatment, fermentation, biochemical production, biomonitoring, water chemistry analysis, next generation sequencing, chemical efficacy testing for oil field applications, corrosion control, carbon capture, conversion and utilization (CCU) and bioleaching,  for industry-academic partnerships in Canada, India, Europe, Australia and  the US. She was the Lead Postdoc researcher for the geno-MIC project funded through a Genome Canada Large Scale Applied Research Program (LSARP) grant, entitled "Managing Microbial Corrosion in Canadian Offshore and Onshore Oil Production Operations".
Currently, she is finishing her Industrial Postdoc with Shell in collaboration with University of Calgary and is looking for new opportunities. She has a PhD in Environmental and Industrial Biotechnology, Masters in Plant Biotechnology and Bachelors in Microbiology.
For more information regarding Mohita's research, you can contact her directly at mohita.sharma@ucalgary.ca.