We are looking forward to hearing from Chris Olson from Innovative Reduction Strategies Inc (IRSI) at our next session on September 16 from 12:00-1:00pm MDT. Read more about him and grab your ticket here!
For information on past sessions, visit our symposium archive page.
SPEAKER: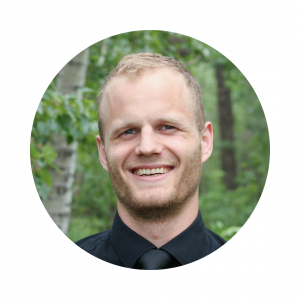 Chris Olson
Alternative Energy Technologist
Innovative Reduction Strategies Inc.
"Waste to Resource: IRSI and the All West Bioindustrial Park"
Chris will walk through the collaborative bioindustrial ecosystem that IRSI is a part of at the All West Bioindustrial Park in Edmonton and give a detailed overview of IRSI's specific technologies and bioproducts.
Chris has worked for the past eight years in the waste management and alternative energy space. Chris is an Alternative Energy Technologist with a degree from the University of Calgary in Sociology. IRSI's efforts to drive innovation in the handling of waste streams is aligned closely with Chris' personal passion for improving the waste management and sustainable technology space. Chris has worked closely with private and public organizations to develop projects aimed at reducing greenhouse gas emissions, improving waste management practices, development of leading edge renewable technologies, and he has continually worked to cultivate a well informed understanding of a variety of bio-products. Chris has experience raising both public and private capital and has worked with Alberta Innovates, the Industrial Research Assistance Program, Mitacs, NSERC, as well as a number of private companies and associations.
Link to presentation (via YouTube)
Link to additional info on All West Bioindustrial Park (PDF format)