We are excited to continue our Virtual Bioenergy Symposium into the fall semester – now in a monthly format! On October 21 from 12:00-1:00pm MDT, we are welcoming Perry Toms, CEO of Steeper Energy, to talk about ways to grow Alberta's low-carbon energy future.
Register here.
For information on past sessions, visit our symposium archive page.
SPEAKER: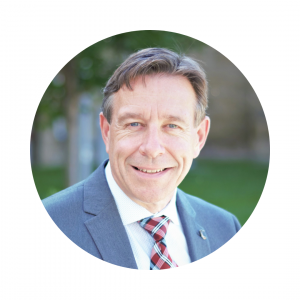 Perry Toms
CEO
Steeper Energy
"How to Grow Alberta's Low-Carbon Energy Future"
Steeper Energy is an emerging commercial aspirant in the ultra-low carbon or renewable fuels market. Steeper's proprietary technology, Hydrofaction®, cost-efficiently converts waste biomass into advanced biofuels without the need for pre-processing or drying. Hydrofaction® is a form of hydrothermal liquefaction ("HTL") that utilizes supercritical water as the conversion reagent in the presence of low-cost catalysts. HTL is recognized by the US Department of Energy as being critical to the commercial success of biofuel production. Perry's presentation will share the commercialization of Hydrofaction® in both forestry industry and wastewater industry, and his vision of how Steeper could contribute to circular economy beyond Alberta, Canada.
About Perry Toms:
Perry Toms co-founded Steeper Energy in January 2011 and is the company's Chief Executive Officer (CEO). A graduate with honors of the University of Western Ontario's Richard Ivey School of Business, he has held various executive management positions related to corporate and business development within the conventional and renewable energy industries.
Perry has over 30 years of senior executive experience with such companies as Noranda Gas, Murphy Oil, TransAlta Corporation, Energy Developments, Novera Energy, Enmax, ABG Biodiesel, and Ignite Energy Resources.
His recent career has focused on corporate and business development services to the emerging renewable energy, fuels, and clean-tech sectors located in North America, Australasia, and Europe. This includes non-conventional technology project development and commercialization, including natural gas cogeneration, wind, biomass, gasification, biodiesel, hydrothermal upgrading, and carbon offset projects.
Link to presentation (via YouTube)
Link to Q&A (PDF format)