Join us for our next Virtual Bioenergy Symposium on January 20, 2021 from 12:00-1:00pm MST featuring David Lynch from Enerkem.
Register here.
For information on past sessions, visit our symposium archive page.
SPEAKER: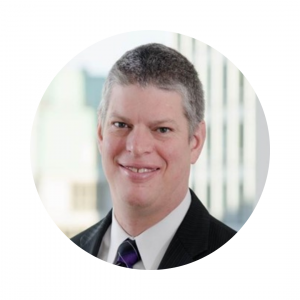 David Lynch
General Manager, Research and Development
Enerkem
"Enerkem Carbon Recycling:  Beyond Biofuels"
Enerkem is well established as a global leader and technology provider for the manufacturing of biofuels and renewable chemical products from non-recyclable waste and biomass.  The Enerkem technology is an innovative and sustainable solution for waste management, energy diversification, and the implementation of a circular economy.  The presentation will look at the application of the Enerkem technology for global biofuels production as well as use of the Enerkem technology platform that readily produces chemical intermediates to address changing market conditions.
About David Lynch: 
At Enerkem, Mr. Lynch manages pilot integration and testing that has provided data-driven support for Enerkem's commercial process design.  Mr. Lynch orchestrated the bench scale development of Enerkem's methanol-to-ethanol process and has established pilot and laboratory facilities in Edmonton, AB.
Mr. Lynch is an Energy Futures Lab Fellow building on more than 20 years of industry experience, where he advanced development and scale up of various new products and manufacturing processes.
He holds a Master of Science degree in Management of Technology from Rensselaer Polytechnic Institute and a Bachelor of Science degree in Chemistry from Fairfield University.
Link to presentation (via YouTube)