Join us for our next Virtual Bioenergy Symposium on March 17, 2021 from 12:00-1:00pm MDT featuring Sylvain Bertrand, CEO of Airex Energy.
Register here.
For information on past sessions, visit our symposium archive page.
SPEAKER: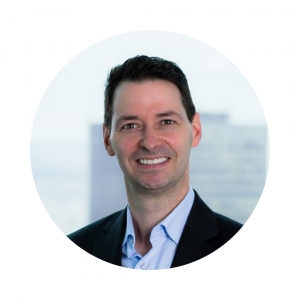 Sylvain Bertrand
CEO
Airex Energy
"Bringing innovation to market : Biomass torrefaction technology"
Airex Energy is among the few leaders worldwide that has successfully developed and commissioned a biomass torrefaction plant with an annual capacity of 15,000 tons/year. The technology platform developed by Airex transforms sawmill by-products, forestland waste and agricultural residues into value-added carbonized products. The presentation will introduce the innovative cyclonic bed reactor at the heart of the torrefaction technology, as well as various products and applications. It will also uncover the strategy used by Airex to successfully raise seed capital in the clean tech industry. A brief overview of the projects currently being developed will also be presented.
About Sylvain Bertrand: 
Mr. Bertrand joined Airex Industries in 2011 to work on the development of the torrefaction technology. In 2014, Airex Energy was spined-off from its parent company to raise venture capital and scale-up the technology. Mr. Bertrand has been Chief Executive Officer of Airex Energy since inception.
Prior to joining Airex, he acted as chief advisor for AbitibiBowater's development and energy strategy, where he was responsible for developing new biofuel initiatives. He also served as investment director at Multiple Capital and Innovatech du Grand Montréal, a venture-capital fund specialized in tech startups.
Mr Bertrand holds a Mechanical Engineering degree from Polytechnique Montréal, a Master of Energy Engineering for Industrial Equipment acquired in Toulouse, France and an MBA from HEC Montréal.
Link to presentation (via Youtube)