Join us for our next Virtual Bioenergy Symposium on April 21, 2021 from 12:00-1:00pm MDT featuring Jordan Solomon, President and CEO of Ecostrat.
Register here.
For information on past sessions, visit our symposium archive page.
SPEAKER: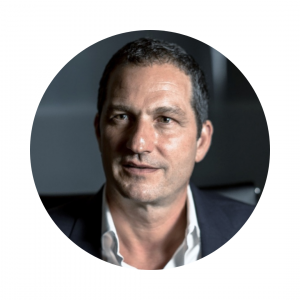 Jordan Solomon
President and CEO
Ecostrat
"The BDO Zone Initiative: Driving Bio-based Economic Development and Unlocking Project Finance in Alberta"
The Bioeconomy Development Opportunity Zone Initiative enables communities to powerfully leverage biomass assets to serve as anchors for clean energy economic development.
BDO Zones are force-multipliers for de-risking and attracting investment into new plants that produce sustainable aviation fuel and advanced biofuels, renewable chemicals, biogas, and other biobased products.
BDO Zone risk ratings drive renewable energy investment and create clean energy jobs. They help stand up new biobased production plants that decrease GHGs in a meaningful way. They help secure our Canadian clean energy future.
This webinar will discuss the BDO Zone Initiative and the first BDO Designation of the City of Melville, Saskatchewan in January 2021.
For more information go to www.bdozone.org
About Jordan Solomon:
Jordan R. Solomon has held the position of President and CEO of Ecostrat for over 20 years where he oversees the Biomass Advisory Group and the Biomass Supply Group. His responsibilities include new project origination, evaluation and commercialization, corporate strategy and team support. His areas of expertise include biomass supply chain risk-assessment and feedstock risk rating, project finance, feedstock origination, contracting, and risk mitigation.
As head of Ecostrat's Advisory Group, Jordan led the development of the new Canadian and US Standards for Biomass Supply Chain Risk (BSCR) which was recently accredited by the SCC and the CSA as a National Standard of Canada. He has led M&A due diligence advisory teams focusing on feedstock supply and risk for JP Morgan, Shell, Coca-Cola, Siemens, Enviva, NREL, DTE Energy, CitiBank, Macquarie Bank, Tennessee Valley Authority (TVA), Southern Company, Rentech, Noresco, EDF, Sweetwater, Solvay, McKinstry, LaFarge, PGE, Eastman, Johnson Control, and National Bank of Canada.
As head of Ecostrat's Biomass Supply Group, Jordan has overseen development and operation of biomass supply chains for over 5,000,000 tons of biomass and organic feedstock over two decades for biogas, bioenergy, biofuel, and biochemical projects. He has negotiated, structured supply chains, financed and executed bulk shipments of biomass overseas to Europe and Asia.
He has previously served on the Board of First Asset Renewable Power FlowThrough Limited Partnership as a Director of First Asset Power Funds Inc. (I, II, III, IV) and on the Board of Directors of the public Special Purpose Acquisition Corporation (SPAC) Dundee Acquisition Ltd. (TSX: DAQ.UN). He currently sits on the Bioenergy Feedstock National User Facility Advisory Board (Idaho National Laboratory / US Department of Energy), on the Clean Fuel Steering Committee (CFSC) Solid Fuels Sub-Working Group to identify measures required to increase investment in the domestic production of clean fuels and for successful implementation of Canada's Clean Fuel Standard, and on the CSA Transition & Sustainable Finance Committee to create national investment standards to incentivize sustainability performance.
Jordan holds a B.A. Honors (Eng. Phil.) from University of Western and a Masters in Environmental Studies with a specialty in Corporate Environmental Strategy from York University.
Link to presentation (via YouTube)