Join us for our next Virtual Bioenergy Symposium on June 16, 2021 from 12:00-1:00pm MDT with Gord Crawford, Vice President of Engineering at Expander Energy.
Register here.
For information on past sessions, visit our symposium archive page.
SPEAKER: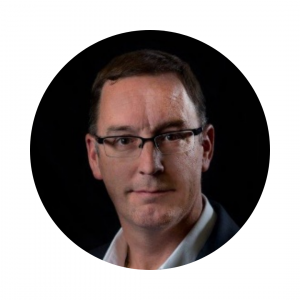 Gord Crawford
Vice President of Engineering
Expander Energy
"Expander Low Carbon Intensity Fuel Program"
Gord Crawford, Vice President of Engineering at Expander Energy, will provide a brief overview of their Low Carbon Intensity (CI) Synthetic Fuel Program which will produce Net Zero Carbon Intensity fuels by 2024.
Expander Energy is a Calgary based technology development company which has developed a series of technologies which use natural gas, biomass and renewable electricity to produce Low CI Synthetic Diesel, Jet fuel and Hydrogen.
Recently, Expander Energy announced their plans to build a Biomass/Gas to Liquids plant (BGTL™) in Slave Lake, Alberta. This facility will be the first of its kind in North America and will enable Expander Energy to produce net zero-carbon fuels by 2024.
Gord Crawford has over 30 years of experience in business development, engineering and project management, working on some of the largest projects in the Canadian Energy Industry. Gord has extensive experience building and leading high-performance EPC teams and a strong background in renewable fuels, midstream and downstream production, including syngas generation, biomass gasification, sour gas and sweet gas processing and pipeline engineering. Mr. Crawford is well versed in the clean energy sector and will be overseeing the next phase of commercialization of Expander's portfolio of patented renewable fuel technologies.
Link to presentation (via YouTube)