Join us for our next Virtual Bioenergy Symposium on July 21, 2021 from 12:00-1:00pm MDT with Sandy Marshall, Executive Director of Bioindustrial Innovation Canada.
Register here.
For information on past sessions, visit our symposium archive page.
SPEAKER: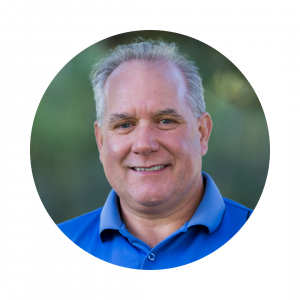 Sandy Marshall
Executive Director
Bioindustrial Innovation Canada
"Bioindustrial Innovation Canada, creating jobs and economic value sustainably for Canada"
Bioindustrial Innovation Canada (BIC) is a nationally focused not-for-profit business accelerator based in Sarnia, Ontario.
BIC is focused on enabling Canada to become globally recognized leaders in sustainability by:
converting renewable resources, such as agricultural and forestry by-products and residues, into value-added bioenergy, biofuel, biochemical and biomaterials
efficiently using the world's limited resources (eg. water, energy) through innovative technologies
recovering and reusing the world's limited resources within the circular economy for use in a wide range of commercial applications along the chemistry value chain.​
BIC's mission is to support highly innovative Canadian firms and large companies to develop and commercialize products and technologies that can transform Canada's abundant renewable and sustainable resources.  BIC's vision is creating jobs and economic value while driving towards a sustainable, low carbon circular economy through reduced greenhouse gas emissions and increased resource recovery and reuse.  Net-zero by 2050 is the goal which aligns with Canada's commitments under the Paris Accord and Canada's 2030 sustainability targets.
BIC's strategic plan is built on three pillars:
Attract and Develop Sustainable Companies
Invest in Sustainable Innovation in Canada
Lead Canada's Transformation to a Net Zero and Sustainable Economy
The session will highlight BIC's past successes but focus on how BIC can collaborate with its pan-Canadian partners to deliver on its strategic plan for the benefit of Canada.
About Sandy Marshall:
Sandy graduated with Bachelor of Applied Science Degree (BASc) and Masters of Applied Science Degree (MASc) in Chemical Engineering from the University of Waterloo.   He started his professional career in 1984 with Polysar Inc., a Canadian rubber manufacturer. Over his 30-year career in the chemical and polymers industry, he worked in research and process, product development and market development before moving into Operations and General Management.  Sandy finished his corporate career as President and Managing Director responsible for Canadian Operations of Lanxess Canada.
Sandy is Executive Director of Bioindustrial Innovation Canada (BIC), Chairman of the External Advisory Board for the Biorefinery Research Institute (BRI) at Lakehead University, Chairman of the Industry Advisory Board for an NSERC Industrial Research Chair at Western University, Member of the Aquatic and Crop Resource Development (ACRD) Advisory Board of National Research Council Canada and member of the Boards of BIOTECanada and Bluewater Power Corporation.
Link to presentation (via YouTube)