Join us for our next Virtual Bioenergy Symposium on August 18, 2021 from 12:00-1:00pm MDT featuring Jeff Passmore, CEO of Passmore Group and Chair of Scaling Up Bioeconomy Conference.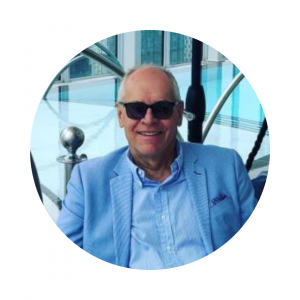 "The global industrial bioeconomy revolution: Will Canada get serious, or stand on the sidelines?"
Jeff Passmore has worked in the renewable energy, renewable chemicals, and industrial bio-economy sector for over 40 years, both as a consultant, and, for 12 years, as Executive Vice President of Iogen Corporation, an advanced biofuels production company. His expertise includes strategic investor relations, project capital attraction, site location assessment – including feedstock availability and cost, and corporate communications. He was a key player at the table in negotiated investments by Shell, Petro Canada, Goldman Sachs, and VW. He led a team of four professionals that succeeded in getting Canadian Renewable and Conservation Expenses (CRCE) embedded in federal budget 1996, and was instrumental in the creation of the NextGen Biofuels Fund at Sustainable Development Technology Canada in federal Budget 2007.
In 2010, he launched the Passmore Group Inc., a management consultancy focused on providing clients with the tools that lead to the more rapid commercialization of technologies in the bio-economy and cleantech sectors. He has raised non-dilutive subordinated debt for a number of offshore companies seeking to establish businesses in Canada.
In 2016 Passmore launched and now Chairs Canada's annual Industrial Bioeconomy Business Conference "Scaling Up" focussing on the financing and commercialization challenges faced by biochemical, bioenergy, and advanced biofuels technology providers.
During his career Passmore has served on The CleanTech Advisory Board of Foreign Affairs and International Trade Canada, and Canada's National Advisory Board on Energy Science & Technology. He is the Past Chair of the Canadian Renewable Fuels Association, the Canadian Wind Energy Association, the Solar Energy Society of Canada, the Ottawa Chapter of the International Association for Energy Economics, the Past Vice-Chair of the Independent Power Producers' Society of Ontario, and past-President of the Rotary Club of Ottawa. He currently serves on the Board of the Canadian Association for the Club of Rome.
Passmore is a frequent international public speaker, and his work has taken him on projects in Central and SE Asia, Kenya, the UK, throughout Europe, and across North America.
Link to presentation (via YouTube)