The COVID crisis has certainly changed the world and driven people into isolation. However, the Biomass Energy Network believes that it is very important to keep the established momentum going despite these challenging times, and will continue to promote networking among stakeholders in the biomass-to-bioenergy space.
As such, we are pleased to announce our Virtual Bioenergy Symposium. The original purpose of these sessions is to:
Facilitate the transfer of research knowledge in the bioindustrial space

Create networking and collaboration opportunities

Keep graduate students and postdocs engaged during times of isolation
Now, we are excited to continue expanding our symposium to include presentations from government and industry representatives.
Sessions will be hosted on Zoom. We hope you will join us to continue these important conversations in this new virtual age!
Register for the next session on May 19 HERE.
---
UPCOMING SESSION:
May 19, 2021
Join us for our next Virtual Bioenergy Symposium on May 19, 2021 from 12:00-1:00pm MDT featuring Don Allan, President & CEO of Cielo Waste Solutions Corp.
SPEAKER: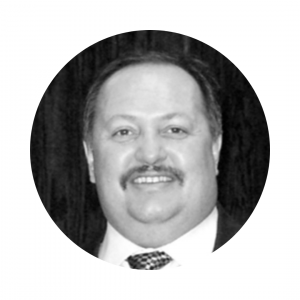 Don Allan
President & CEO
Cielo Waste Solutions
"Cielo: A solution to the 3.4 Billion tons of waste per year garbage crisis"
Cielo Waste Solutions is a green company in the ESG sector transforming garbage into highly sought-after renewable fuels to reduce carbon and greenhouse gases. Cielo does both in their proprietary patented process. The planet has a garbage crisis and garbage is the #1 producer of these harmful GHG's. Cielo's solution reduces garbage in an attempt to get to ZWTL (zero waste to landfill) while producing a renewable fuel for transportation diesel, marine fuel and aviation/jet fuel.
Don Allan has more than 30+ years of executive leadership experience, including experience in debt and equity capital markets, strategy and planning, risk management and investor relations. Mr. Allan has an extensive background in business development, engineering, marketing and project development.
---
PAST SPEAKERS: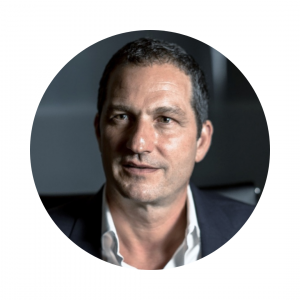 Jordan Solomon
President and CEO
Ecostrat
"The BDO Zone Initiative: Driving Bio-based Economic Development and Unlocking Project Finance in Alberta"
The Bioeconomy Development Opportunity Zone Initiative enables communities to powerfully leverage biomass assets to serve as anchors for clean energy economic development.
BDO Zones are force-multipliers for de-risking and attracting investment into new plants that produce sustainable aviation fuel and advanced biofuels, renewable chemicals, biogas, and other biobased products.
BDO Zone risk ratings drive renewable energy investment and create clean energy jobs. They help stand up new biobased production plants that decrease GHGs in a meaningful way. They help secure our Canadian clean energy future.
This webinar will discuss the BDO Zone Initiative and the first BDO Designation of the City of Melville, Saskatchewan in January 2021.
For more information go to www.bdozone.org
About Jordan Solomon:
Jordan R. Solomon has held the position of President and CEO of Ecostrat for over 20 years where he oversees the Biomass Advisory Group and the Biomass Supply Group. His responsibilities include new project origination, evaluation and commercialization, corporate strategy and team support. His areas of expertise include biomass supply chain risk-assessment and feedstock risk rating, project finance, feedstock origination, contracting, and risk mitigation.
As head of Ecostrat's Advisory Group, Jordan led the development of the new Canadian and US Standards for Biomass Supply Chain Risk (BSCR) which was recently accredited by the SCC and the CSA as a National Standard of Canada. He has led M&A due diligence advisory teams focusing on feedstock supply and risk for JP Morgan, Shell, Coca-Cola, Siemens, Enviva, NREL, DTE Energy, CitiBank, Macquarie Bank, Tennessee Valley Authority (TVA), Southern Company, Rentech, Noresco, EDF, Sweetwater, Solvay, McKinstry, LaFarge, PGE, Eastman, Johnson Control, and National Bank of Canada.
As head of Ecostrat's Biomass Supply Group, Jordan has overseen development and operation of biomass supply chains for over 5,000,000 tons of biomass and organic feedstock over two decades for biogas, bioenergy, biofuel, and biochemical projects. He has negotiated, structured supply chains, financed and executed bulk shipments of biomass overseas to Europe and Asia.
He has previously served on the Board of First Asset Renewable Power FlowThrough Limited Partnership as a Director of First Asset Power Funds Inc. (I, II, III, IV) and on the Board of Directors of the public Special Purpose Acquisition Corporation (SPAC) Dundee Acquisition Ltd. (TSX: DAQ.UN). He currently sits on the Bioenergy Feedstock National User Facility Advisory Board (Idaho National Laboratory / US Department of Energy), on the Clean Fuel Steering Committee (CFSC) Solid Fuels Sub-Working Group to identify measures required to increase investment in the domestic production of clean fuels and for successful implementation of Canada's Clean Fuel Standard, and on the CSA Transition & Sustainable Finance Committee to create national investment standards to incentivize sustainability performance.
Jordan holds a B.A. Honors (Eng. Phil.) from University of Western and a Masters in Environmental Studies with a specialty in Corporate Environmental Strategy from York University.
Link to presentation (via YouTube)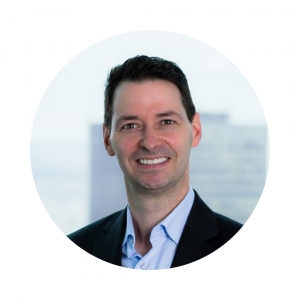 Sylvain Bertrand
CEO
Airex Energy
"Bringing innovation to market : Biomass torrefaction technology"
Airex Energy is among the few leaders worldwide that has successfully developed and commissioned a biomass torrefaction plant with an annual capacity of 15,000 tons/year. The technology platform developed by Airex transforms sawmill by-products, forestland waste and agricultural residues into value-added carbonized products. The presentation will introduce the innovative cyclonic bed reactor at the heart of the torrefaction technology, as well as various products and applications. It will also uncover the strategy used by Airex to successfully raise seed capital in the clean tech industry. A brief overview of the projects currently being developed will also be presented.
About Sylvain Bertrand: 
Mr. Bertrand joined Airex Industries in 2011 to work on the development of the torrefaction technology. In 2014, Airex Energy was spined-off from its parent company to raise venture capital and scale-up the technology. Mr. Bertrand has been Chief Executive Officer of Airex Energy since inception.
Prior to joining Airex, he acted as chief advisor for AbitibiBowater's development and energy strategy, where he was responsible for developing new biofuel initiatives. He also served as investment director at Multiple Capital and Innovatech du Grand Montréal, a venture-capital fund specialized in tech startups.
Mr Bertrand holds a Mechanical Engineering degree from Polytechnique Montréal, a Master of Energy Engineering for Industrial Equipment acquired in Toulouse, France and an MBA from HEC Montréal.
Link to presentation (via Youtube)
January 20, 2021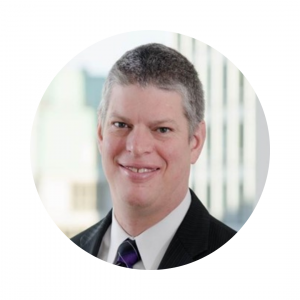 David Lynch
General Manager, Research and Development
Enerkem
"Enerkem Carbon Recycling:  Beyond Biofuels"
Enerkem is well established as a global leader and technology provider for the manufacturing of biofuels and renewable chemical products from non-recyclable waste and biomass.  The Enerkem technology is an innovative and sustainable solution for waste management, energy diversification, and the implementation of a circular economy.  The presentation will look at the application of the Enerkem technology for global biofuels production as well as use of the Enerkem technology platform that readily produces chemical intermediates to address changing market conditions.
About David Lynch: 
At Enerkem, Mr. Lynch manages pilot integration and testing that has provided data-driven support for Enerkem's commercial process design.  Mr. Lynch orchestrated the bench scale development of Enerkem's methanol-to-ethanol process and has established pilot and laboratory facilities in Edmonton, AB.
Mr. Lynch is an Energy Futures Lab Fellow building on more than 20 years of industry experience, where he advanced development and scale up of various new products and manufacturing processes.
He holds a Master of Science degree in Management of Technology from Rensselaer Polytechnic Institute and a Bachelor of Science degree in Chemistry from Fairfield University.
Link to presentation (via YouTube)
December 16, 2020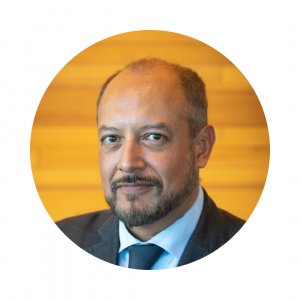 Dr. Jorge Aburto
Project Leader and Head of Biomass Conversion Division
Mexican Petroleum Institute
"Bioenergy Initiatives of the Mexican Petroleum Institute"
The Mexican Petroleum Institute (IMP) is a national research institute on petroleum, gas and bioenergy. IMP also brings technical support to PEMEX, the national oil company, as well as other energy industries in Mexico and abroad. IMP is dedicated also to consulting to the Mexican Energy Secretariat's (SENER), other governmental offices and private companies.
IMP has been working on different bioenergy initiatives that will be presented:
Production of green diesel and bio jet fuel through the HEFA process

Production of biobased chemicals for the transport of heavy and extra-heavy oil through pipeline

Techno-economic studies for the generation of thermal and electricity power to agroindustries.
About Dr. Jorge Aburto:
Dr. Jorge Aburto holds a B.Sc. in Food Chemistry from the National Autonomous University of Mexico (UNAM); the Diplôme d'Études Approfondies (DEA) and Ph.D. from National Polytechnique Institute of Toulouse (INPT), France; and was visiting Researcher in the AgroBiotechnology Institute (IFA-Tulln) from the Agricultural University of Vienna (BOKU), Austria.
Dr. Jorge Aburto is Researcher at the Mexican Petroleum Institute (IMP) since 2000 and he is actually Project Leader and Head of Biomass Conversion Division and in charge of the Division of Energy Efficiency and Sustainability. Dr. Aburto's main research areas are bio-based chemicals and materials for applications in the petroleum industry, biomass deconstruction and conversion, production of lignocellulosic ethanol, on-road and aviation fuels, enzyme kinetics and applications to the oil industry, petroleum biorefining, precipitation inhibitors of asphaltenes, and petroleum pipelining through O/W emulsions. He is Author of several international articles, book chapters, and patent applications and patents. He participated in the awarded biorefinery project by the 2016 silver prize PRODETES category recognized by Mexico´s Energy Secretariat (SENER), the World Bank and the Global Environmental Facility (GEF). Likewise, Dr. Aburto has graduated 32 Bachelor of Science, 3 Master of Science and 2 Doctorate students. Currently, Dr. Aburto is part of the Academic Technical Council of the Bioenergy Thematic Network sponsored by CONACyT, is technical leader in the IMP of the Mexican Center for Bioenergy Innovation (CEMIE BIO), clusters of biojet fuel and solid biofuels. He is currently a Level II National Researcher recognized by SNI-CONACyT. Dr. Aburto was designated Mission Innovation Champion of Mexico by the Mission Innovation Initiative in 2019 by his contribution and vision on Bioenergy development and deployment in Mexico.
Link to presentation (via YouTube)
November 18, 2020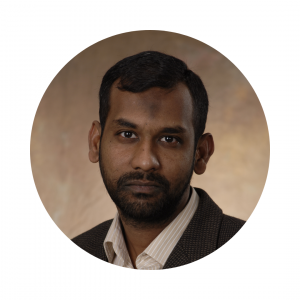 Dr. Ataullah Khan Mohammed
Senior Research Scientist & Technical Lead
Bioindustrial Services
InnoTech Alberta
"Innovative Bio-Product Development Opportunities at InnoTech Alberta"
As one of Canada's premier applied research organizations, InnoTech Alberta (a subsidiary of the Alberta Innovates family) has a long and established history associated with transforming the energy, agriculture, environment, forestry and manufacturing sectors of the province. The Bio-Industrial R&D (BIRD)  portfolio within the Bio-Industrial Services (BIS) Division at InnoTech offers a diverse range of scientific, engineering and technological research and testing capabilities, and unique pilot facilities to support the development of innovative Biomass-based products in energy, gaseous/liquid/solid fuels, construction, forest products, engineered bio-composites, industrial fibres, agricultural -supplements, -inoculant carriers, -organic fertilizers, food/feed additives, flavoring agents and medicinal Cannabis space. In a nut shell, we cover the whole spectrum of terrestrial biomass and its residuals arising from forestry, agricultural, livestock and municipal solid waste operations and our expertise extends all the way from biomass production, characterization, pre-processing, conversion (fractionation), processing (transformation) into more usable high-value bio-products and their end use testing. The BEN talk will focus on showcasing our capabilities, past successes/impacts and future opportunities for prospective innovators and technology developers in the current era of bio-product revolutionization.
Dr. Mohammed is a Senior Researcher and Technical lead for Bio-Thermo Chemical Processing and Biomass Conversion Programs within Bio-Industrial R&D at InnoTech Alberta and also an Adjunct Professor in the Process Systems Engineering, University of Regina. He is also the sector lead for bioenergy initiative at the BQNC (Biomass Quality Network Canada) and a technical committee member on Canadian Mirror Committee to ISO/TC 238:Solid Biofuels. At InnoTech Alberta, his research is focused on biomass thermochemical & thermocatalytic conversion pathways to bioenergy, biofuel, bio-chemical or bio-materials. He is a recipient of 2012 Paragon Award for Innovation for the development of innovative catalysts for feed- and process- flexible hydrogen production. He has 3 patents, 1 book chapter, 2 reviews and 30 research articles to his credit. He also served as a Guest Editor for Special Issue on "Metal Oxides in Catalysis" in Molecular Catalysis Journal, Elsevier, 2018 Issue.
Link to presentation (via YouTube)
October 21, 2020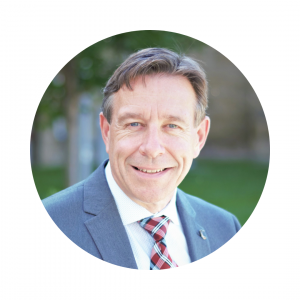 Perry Toms
CEO
Steeper Energy
"How to Grow Alberta's Low-Carbon Energy Future"
Steeper Energy is an emerging commercial aspirant in the ultra-low carbon or renewable fuels market. Steeper's proprietary technology, Hydrofaction®, cost-efficiently converts waste biomass into advanced biofuels without the need for pre-processing or drying. Hydrofaction® is a form of hydrothermal liquefaction ("HTL") that utilizes supercritical water as the conversion reagent in the presence of low-cost catalysts. HTL is recognized by the US Department of Energy as being critical to the commercial success of biofuel production. Perry's presentation will share the commercialization of Hydrofaction® in both forestry industry and wastewater industry, and his vision of how Steeper could contribute to circular economy beyond Alberta, Canada.
About Perry Toms:
Perry Toms co-founded Steeper Energy in January 2011 and is the company's Chief Executive Officer (CEO). A graduate with honors of the University of Western Ontario's Richard Ivey School of Business, he has held various executive management positions related to corporate and business development within the conventional and renewable energy industries.
Perry has over 30 years of senior executive experience with such companies as Noranda Gas, Murphy Oil, TransAlta Corporation, Energy Developments, Novera Energy, Enmax, ABG Biodiesel, and Ignite Energy Resources.
His recent career has focused on corporate and business development services to the emerging renewable energy, fuels, and clean-tech sectors located in North America, Australasia, and Europe. This includes non-conventional technology project development and commercialization, including natural gas cogeneration, wind, biomass, gasification, biodiesel, hydrothermal upgrading, and carbon offset projects.
Link to presentation (via YouTube)
Link to Q&A (PDF format)
September 16, 2020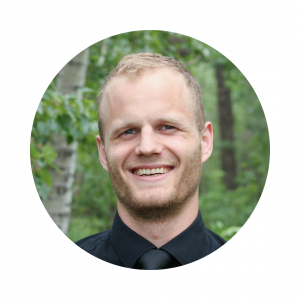 Chris Olson
Alternative Energy Technologist
Innovative Reduction Strategies Inc.
"Waste to Resource: IRSI and the All West Bioindustrial Park"
Chris will walk through the collaborative bioindustrial ecosystem that IRSI is a part of at the All West Bioindustrial Park in Edmonton and give a detailed overview of IRSI's specific technologies and bioproducts.
Chris has worked for the past eight years in the waste management and alternative energy space. Chris is an Alternative Energy Technologist with a degree from the University of Calgary in Sociology. IRSI's efforts to drive innovation in the handling of waste streams is aligned closely with Chris' personal passion for improving the waste management and sustainable technology space. Chris has worked closely with private and public organizations to develop projects aimed at reducing greenhouse gas emissions, improving waste management practices, development of leading edge renewable technologies, and he has continually worked to cultivate a well informed understanding of a variety of bio-products. Chris has experience raising both public and private capital and has worked with Alberta Innovates, the Industrial Research Assistance Program, Mitacs, NSERC, as well as a number of private companies and associations.
Link to presentation (via YouTube)
Link to additional info on All West Bioindustrial Park (PDF format)
September 2, 2020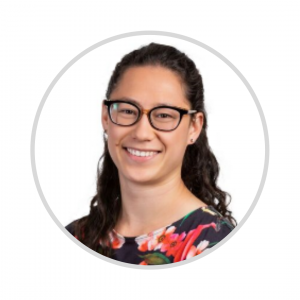 Meghan Lim
Department of Resource Economics and Environmental Sociology
University of Alberta
"Economic Opportunities and Challenges in Biojet Production: A Literature Review and Analysis"
Biofuel, or biojet, has emerged as a way for the air transport sector to pursue emissions targets. But to date, global biojet production and use has been negligible. A number of experts have discussed reasons for this lack of development, along with the drivers for the industry's historical and future development. In this study, we compile expert opinions through a comprehensive literature review that explores the relative importance of various opportunities and challenges (OACs) for the biojet industry through an economic lens. Approximately 200 relevant publications, which collectively identified over 70 OACs, were reviewed. For each OAC, counts of citations were documented. The most frequently mentioned opportunity for biojet production was the increasing demand for air travel and its associated increase in emissions, followed by the aviation industry's lack of liquid fuel alternatives and supportive government policy. On the other hand, the high total cost of biojet production was most often identified in the list of challenges, followed by the challenges of feedstock availability and fulfilling sustainability criteria. The large amount of data available in publications also allowed us to track challenges and opportunities over time. For example, until the mid-2010s, the number of cited opportunities were somewhat higher than the number of cited challenges; but in the last 5 years, challenges were more frequently cited, potentially indicating increasing pessimism for biojet prospects. Ultimately, whether (or to what extent) a biojet sector emerges will depend on its profitability. This review indicates numerous aspects that will influence the economic prospects for biojet, some of which are more important than others, but all of which are interrelated and ultimately come together to influence biojet profitability.
Meghan recently completed the final semester of her BSc Environmental and Conservation Sciences on exchange in Auckland, New Zealand. For the past year, she has been working with Dr. Marty Luckert and Dr. Feng Qiu to study the economic aspects of biojet. She is currently starting a MSc in the Department of Resource Economics and Environmental Sociology at the University of Alberta.
Link to presentation (via YouTube)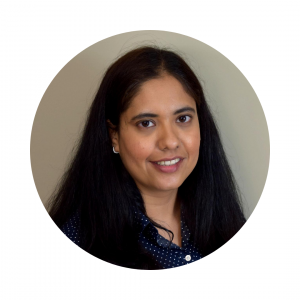 Dr. Mohita Sharma
Department of Biological Sciences
University of Calgary
"Bioelectrochemical systems: Technology and Applications"
The threat of global warming and diminishing fossil fuel resources is creating an ever-increasing drive to implement new technologies for sustainable fuel production. Microorganisms can play a beneficial role in enhancing energy production, recovering chemicals from waste streams and bioremediation, but can also be responsible for damaging oil and gas infrastructure due to corrosion or souring. Dr Sharma's research work has mainly revolved around microbial activities in oil and gas operations that can be beneficial or detrimental, which economically impact the energy industry. Her research is focused on designing simple bioelectrochemical system (BES) in order to study different metabolic activities of microorganisms. These include enrichment of electroactive microbes, monitoring the corrosion potential of these microbes, carbon capture , conversion and utilization to value added chemicals and removal of organics and/or generation of value added products from wastewater streams; areas for which BES technology has great industrial application.
Mohita has more than 5 years of experience in planning, executing and delivering multidisciplinary applied research projects on development of sustainable technologies for wastewater treatment, fermentation, biochemical production, biomonitoring, water chemistry analysis, next generation sequencing, chemical efficacy testing for oil field applications, corrosion control, carbon capture, conversion and utilization (CCU) and bioleaching,  for industry-academic partnerships in Canada, India, Europe, Australia and  the US. She was the Lead Postdoc researcher for the geno-MIC project funded through a Genome Canada Large Scale Applied Research Program (LSARP) grant, entitled "Managing Microbial Corrosion in Canadian Offshore and Onshore Oil Production Operations".
Currently, she is finishing her Industrial Postdoc with Shell in collaboration with University of Calgary and is looking for new opportunities. She has a PhD in Environmental and Industrial Biotechnology, Masters in Plant Biotechnology and Bachelors in Microbiology.
For more information regarding Mohita's research, you can contact her directly at mohita.sharma@ucalgary.ca.
August 19, 2020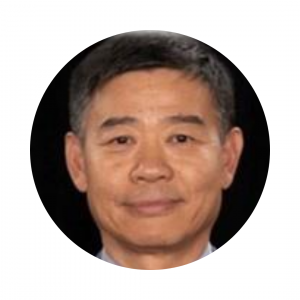 Jinwen Chen
Director, Downstream and Renewables
CanmetENERGY Devon, Natural Resources Canada
Dr. Jinwen Chen is the Director of Downstream and Renewables program at CanmetENERGY Devon of Natural Resources Canada (NRCan). He leads major R&D programs in oil sands bitumen upgrading/partial upgrading, petroleum refining, bioenergy and biofuels technology development, co-refining/co-processing biocrudes with petroleum, advanced hydrocarbon chemistry and characterization, process modeling, simulation and life cycle assessment of GHG emissions, bitumen beyond combustion, and valorization of hydrocarbon by-products/wastes. Dr. Jinwen Chen is a fellow of Canadian Academy of Engineering.
Anton Alvarez-Majmutov
R&D Lead, Renewables, Hydroprocessing and Modeling
CanmetENERGY Devon, Natural Resources Canada
Dr. Alvarez-Majmutov is a Research Scientist and Lead of the Renewables, Hydroprocessing and Modeling R&D team at CanmetENERGY Devon.  He holds a PhD in Chemical Engineering from the Mexican Institute of Petroleum and has over 15 years' experience in petroleum refining and heavy oil upgrading R&D, with expertise in hydroprocessing technologies, modeling and simulation, reactor engineering, and co-processing.
"Producing Renewable Biofuels through Co-processing/Co-refining – Bioenergy/Biofuels R&D at CanmetENERGY Devon"
In the first part of their presentation, Drs. Chen and Alvarez-Majmutov will provide an overview of CanmetENERGY Devon's bioenergy and biofuels research program. The second part of the presentation will focus on CanmetENERGY Devon's achievements in applying hydroprocessing and fluid catalytic cracking technologies for co-processing the first and second generation of bio-oils/bio-crudes with petroleum fractions to produce renewable biofuels.
Link to presentation (PDF format)
Link to Q&A (PDF format)
August 5, 2020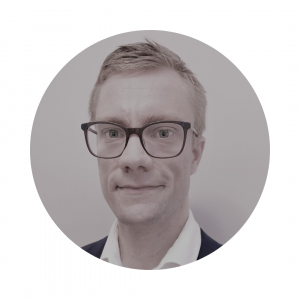 Jeff Zimmer
Senior Engineer, Renewable Natural Gas
ATCO
"A Utilities Perspective on Renewable Natural Gas"
Jeff's presentation will focus on the opportunity for RNG in Canada and how it can be a valuable source of low carbon energy. He will discuss briefly how existing and future legislation and policies will further progress the market for RNG and how utilities can play a role in that future. Finally, his presentation will touch on how ATCO specifically can help enable the growth of RNG in Alberta.
Jeff is a Senior Engineer at ATCO on the Growth and Initiatives team. He has a B.Sc. in Mechanical Engineering and a MBA from the University of Alberta and holds a Professional Engineer designation with APEGA. Jeff is passionate about energy solutions that are fiscally and environmentally responsible and believes that not only can utilities support the change towards a low carbon future, they can lead it.
Link to presentation (via YouTube)
Link to slides (PDF format)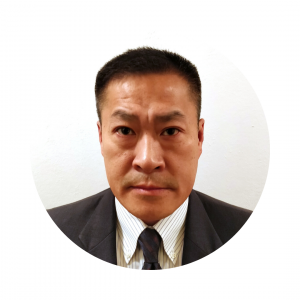 Edson Ng
Principal and Co-Founder
G4 Insights
"Production of Renewable Natural Gas and Low Carbon Hydrogen from Forestry Biomass"
Renewable natural gas (RNG) is currently produced by upgrading biogas from landfills and anaerobic digesters. As the opportunities for viable biogas sources are depleted, advanced technologies will be needed to tap into abundant but challenging feed stocks such as forestry waste, agricultural crop waste, fuel crops, and construction waste. The rapid growth of fuel cell market is driving the demand for low carbon hydrogen. However, current hydrogen production is predominantly from fossil natural gas feed stock. Advanced technologies are needed to produce renewable hydrogen or to lower the carbon intensity of hydrogen production from fossil natural gas.
G4 PyroCatalytic Hydrogenation (PCH) is a proprietary thermochemical process that converts lignocellulosic biomass into renewable natural gas, blue hydrogen, and green hydrogen. The PCH technology can also be deployed in power to gas applications where excess renewable power from wind and solar sources can be used to produce renewable natural gas.
Edson is Principal and Co-founder of G4 Insights. He has over 30 years of experience in business development roles and over 25 years of experience in technology development and commercialization. Prior to G4, he worked at leading technology companies including IBM, Creo (Kodak), and QuestAir (Xebec). Edson has a B.Sc. degree in Mechanical Engineering from the University of Alberta and is a registered Professional Engineer and Certified Management Consultant.
Link to presentation (via YouTube)
Link to slides (PDF format)
July 22, 2020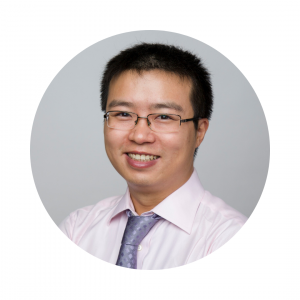 Dr. Yeling Zhu
Department of Agricultural, Food and Nutritional Science
University of Alberta
"Bioconversion of specified risk materials for torrefied wood bio-binder application"
As an inedible by-product from the animal rendering industry, ~300,000 tonnes of specified risk materials (SRM) are disinfected each year in Canada, primarily by landfill or incineration. Instead of this costly methods, thermal or alkaline hydrolysis represents a viable technical alternative to valorize SRM. By applying this Canadian Food Inspection Agency-certified strategy, SRM can be processed to produce safe-to-use peptides, which carry various functional groups and can be used as the molecule platform to develop functional biomaterials. One of these value-added applications is the peptide-based bio-binder (or bio-glue) for torrefied wood applications, a renewable solid fuel used for power generation. Bench-scale tests have showed that incorporating bio-binder at a low dosage (≤ 5%) improved the density and mechanical robustness of the made pellets, both of which are of great interest to government and shareholders in terms of reducing transportation cost and improving operation safety. Overall, bio-binder derived from SRM features a great potential in torrefied wood pelleting application.
Dr. Yeling Zhu is a postdoc fellow in Dr. Bressler's lab. He is working closely with researchers from Northern Alberta Institute of Technology (NAIT) and industrial leaders to valorize specified waste materials, a low-value protein waste stream from the animal rendering industry, into value-added functional materials. Potential applications of SRM-derived materials include biosurfactant, bio-adhesives, and plastic fillers.
Dr. Zhu received his PhD in August 2019 from the Department of Chemical & Materials Engineering, University of Alberta. His PhD study focused on fundamental investigation in the interfacial and colloidal phenomena of multi-phase systems and developing green and low-energy separation techniques, with applications including but not limited to wastewater treatment, crude/heavy oil production, and mineral processing. His expertise also covers designing and synthesizing multifunctional nanomaterials for electrochemical energy storage applications.
Link to presentation (via YouTube)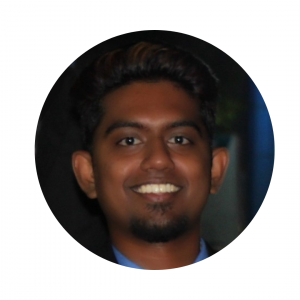 Arul Mozhi Devan Padmanathan
Department of Chemical and Materials Engineering
University of Alberta
"Investigating primary decomposition pathways of cellulose during the pyrolysis process using first principles methods"
Advances in agriculture and biotechnology has made the production of biomass significantly less expensive than crude oil. Pyrolysis of lignocellulosic biomass is a promising method involving burning at high temperatures (400°C-800°C) in the absence of oxygen to produce a corrosive liquid called bio-oil which can potentially be upgraded to transport fuel. However, development of the pyrolysis process to improve the quality and yield of bio-oil is hindered by the limited knowledge of the underlying chemistry and transport. Though experimental studies can explain the overall kinetics of biomass decomposition during pyrolysis, they fail to provide the fundamental understanding of reaction mechanisms, pathways and energetics. This is crucial to create a 'building up' effect, enabling the integration of chemical mechanisms in particle level models and engineering the interplay between chemistry and transport to optimize the product, bio-oil. Hence in this study, the temperature-variant decomposition of cellobiose, a model compound for cellulose, during pyrolysis is investigated using a novel condensed phase transition state (TS) search method (ConTS), benchmarked with Car-Parrinello-molecular-dynamics-Metadynamics.  ConTS integrates force-field molecular dynamics with Density-Functional-Theory (DFT) TS-search calculations to include the effect of condensed phase and largely reduces the computational cost. Two primary cellobiose decomposition pathways were hypothesized – at temperatures < 470°C, crystalline cellobiose undergoes an amorphous phase transformation before decomposition; while at higher temperatures, it undergoes direct decomposition. Free-energy analysis of these two pathways was performed using thermodynamic integration method algorithms.  In addition, ConTS calculations revealed that the increased inter-sheet hydrogen bonding in the "amorphous" phase stabilizes the transition state and thereby decreasing the activation barrier for the cleavage of the glycosidic bond. This established relationship between the increased hydrogen bonding and the reduction in activation barrier was previously unexplored. The temperature-dependent decomposition pathways and corresponding energetics arises as a result of the change in the molecular arrangement in the condensed phase pyrolysis environment.
Arul Mozhi Devan Padmanathan is a PhD candidate working with Dr. Samir H. Mushrif in the Department of Chemical and Materials Engineering at the University of Alberta. He received his undergraduate degree in Chemical engineering with honors from the Indian Institute of Technology Gandhinagar in 2018. Previously, he worked in the production of ethanol through fermentation of biomass using a carboxylate platform at the Mix-Alco laboratory in Texas A&M University. His current research mainly focuses on delineating the reaction mechanisms of biomass primary decomposition during pyrolysis and in turn enabling efficient downstream processes.
Link to presentation (via YouTube)
July 8, 2020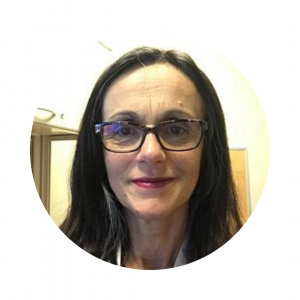 Susan Carlisle
Clean Energy Manager
Alberta Innovates
"Under Construction: Refocussing Our Renewable Fuels Research and Innovation Priorities"
Bioenergy is one of several program areas supported by Alberta Innovates under the Clean Resources – Clean Technology portfolio.  Susan will provide a brief overview of Alberta Innovates and funding opportunities, profile some recent projects funded by Alberta Innovates, and share insights and ideas for understanding our bioenergy project portfolio today, and where it is taking us in the future.  The latter part of this session is intended to stimulate a brainstorming discussion.
Susan has over 27 years of Government of Alberta experience, encompassing alternative and renewable energy, oil and gas, metallic and industrial minerals, and corporate services.  From 2008 through 2015, as the Director responsible for alternative and renewable energy, she managed the $600 million bioenergy grant programs, developed and implemented Alberta's renewable fuels standard, and led team inputs on climate change and innovation strategy.
Since leaving Government in December 2015, Susan delivered bioeconomy and cleantech consulting services for three years, with a particular interest in alternative sources of biomass feedstocks, supply chain development, rural economic development and innovative value-added products from biomass and waste.  She put her consultancy on hiatus when she joined Alberta Innovates in January 2019 to serve as Interim Director of Water Innovation, and moved into the role of Interim Clean Energy Manager – Bioenergy in April 2020 to cover off Mehr Nikoo's one-year leave of absence.
Link to presentation (PDF format)
June 24, 2020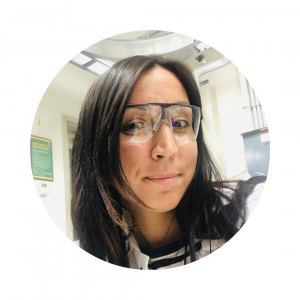 Marina Lazic
Department of Biological Sciences
University of Alberta
"Bioconversion of methane to biodegradable plastic"
Methane (CH4) is the highly potent greenhouse gas that accounts for about two-thirds of the global warming effect. However, from a biological perspective, methane represents carbon and energy source for a group of bacteria known as methanotrophs. Methanotrophs convert methane into its cellular components that drive biochemical processes during the active bacterial metabolism. In this project, the focuses of interest are metabolites called "biopolymers", specifically polyhydroxybutyrate (PHB). This biopolymer is precursor for production of biodegradable plastic (bioplastic). In addition to PHB, methanotrophs can convert methane into various bioproducts (amino acids, lipids, proteins). Considering the cost and availability of methane, an interest has intensified in the use of methanotrophs for low-cost production of bioproducts from single-carbon feedstocks. However, strain-to-strain variation in substrate range, parameters for growth optimization, and metabolic regulation is a major obstacle for the large-scale industrialization of methanotrophs.
In this study, methanotroph Methylocystis sp. Rockwell was grown with either methane or methanol as a carbon source and either ammonium or nitrate as a nitrogen source. Intracellular metabolites, generated by precision ultra-high-performance liquid chromatography/tandem accurate mass spectrometry (HPLC-MS) and Flame Ionization Detection Gas Chromatography (FID-GC), were compared to determine how these different carbon and nitrogen source combinations affected the production of metabolites. The results from this study revealed how Methylocystis sp. Rockwell alters its metabolism with different carbon and nitrogen sources, with implications for the production of industrially useful metabolites.
Marina Lazic obtained her B.Ss. and two M.Sc. degrees in Molecular Biology at University of Novi Sad, Serbia. She completed her third M.Ss at University of Wyoming, U.S.A. and joined Stein/Sauvageau research group in winter 2019 as Ph.D. student pursuing degree in Microbiology and Biotechnology at Biological Sciences University of Alberta.
Marina's previous work was mostly focused on genetic engineering and designing light-activated proteins. Currently, Marina is studying single carbon bioconversions (methane, methanol) with a focus on biodegradable plastic's precursors (PHB, PHBV). Marina received various awards and scholarships. The most recent awards include CTL TA Award for development of teaching innovation (with Dr. Lisa Stein), 1st place award for the best 3-minute thesis, Biological Science, University of Alberta, 1st award for the best oral presentation, Dr. R.E. Peter Conference, University of Alberta, 1st place award for 3-minute-thesis, Future Energy Systems (FES) Colloquium, University of Alberta. Marina is also interested in teaching and active learning promotion in science classroom.
Link to presentation (via YouTube)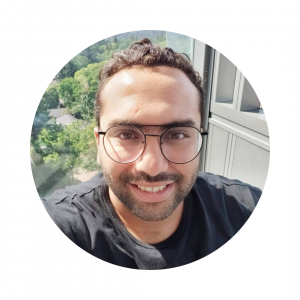 Basem Zakaria
Department of Civil and Environmental Engineering
University of Alberta
"A cycling on-off power supply scheme for electrochemically enhanced anaerobic digestion"
Sustainable management of organic waste and wastewater is one of the biggest environmental challenges to be addressed in Canada. Developing advanced anaerobic biotechnologies can provide an energy-neutral or energy-positive treatment option for waste and wastewater. Notably, anaerobic digestion is the most widely adopted method for organic waste and high-strength wastewater treatment that can produce methane-rich biogas, which can be upgraded into renewable natural gas. However, the traditional anaerobic digestion process suffers from process instability and low energy recovery. Recently, another emerging anaerobic bioprocess, known as microbial electrolysis cells (MECs), has been successfully integrated with anaerobic digestion by introducing a pair of electrodes into the bioreactor. Such integrated processes are operated with a continuous supply of a small external voltage to assist the microorganisms in overcoming the thermodynamic barrier involved in the degradation of complex organics. Since the amount of energy required for the external voltage leads to additional cost, here we developed a cycling on-off power supply scheme for the operation of the integrated process of anaerobic digestion and microbial electrochemical cells for biomethane production. Our results demonstrated that the integrated process could be operated with intermittent power supply without deterioration in performance. Thus, the operational cost can be reduced by powering the digesters with surplus electric energy during off-pick and mid-pick hours.
Basem Zakaria obtained his bachelor and master's degree in Environmental Biotechnology at Cairo University, 2016. Now, he is a 3rd-year Ph.D. graduate student in Environmental Science and the vice president of the Egyptian Student Association at the University of Alberta. He has been working for more than nine years on several research projects focused on developing and designing technologies for biological soil and wastewater treatment, recovery of valued products and biomass conversion. During his Ph.D., he combined the use of multi-disciplined sciences; molecular biology, chemistry, biotechnology, and engineering to improve the waste treatment and energy recovery through coupling the existing anaerobic digestion technology with a microbial electrochemical cell. He has made some outstanding achievements through publishing more than 16 peer-reviewed articles and books and leading several projects. During his studies, he has received several prestigious awards and scholarships; Izaak Walton Killam Memorial Scholarship, University of Alberta Doctoral Recruitment Scholarship, Dr Donald R Stanley Graduate Scholarship in Environmental (Civil) Engineering, and Australian Governmental Scholarship.
Link to presentation (via YouTube)
June 10, 2020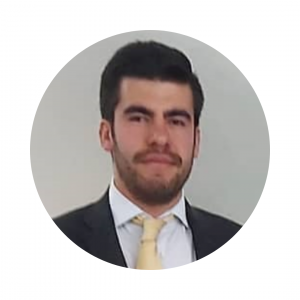 José Carlos Velasco Calderón
Department of Chemical and Materials Engineering
University of Alberta
"Investigating the Influence of DMSO on Brønsted Acid-Catalyzed, Condensed Phase Biomass Reactions Using Molecular Dynamics and Well-tempered Metadynamics"
It has been identified that solvent environment modifies the kinetics and thermodynamics of biomass reactions, and hence the formation of by-products. The objective of this research is to investigate the role of the aprotic co-solvent in the presence of a Bronsted acid catalyst in inhibiting the formation of humins. The reaction model is the dehydration of fructose to 5-HMF. The simulation systems consisted on fructose or 5-HMF in water-DMSO acid solutions. Molecular dynamics simulations were performed to analyze the preferential configuration of hydronium ion, DMSO and water molecules solvating fructose or 5-HMF. Additionally, well-tempered metadynamics (WT-metaD) simulations were performed to evaluate the relative stability of hydronium ion in the first solvation shell of the substrates compared to being in the bulk as a function of solvent composition. While for 5-HMF systems, DMSO inhibits the interaction between 5-HMF and hydronium ion. Free energy surfaces (FES) show that increasing DMSO concentration provides higher stability to the hydronium ion near fructose than in the bulk. Conversely, DMSO destabilizes the hydronium ion in the vicinity of 5-HMF molecules, as compared to the bulk. This is the first research that quantitatively compares the relative stability of the hydronium ion in bulk and near the functional groups in fructose and 5-HMF, as a function of solvent composition.
José Carlos Velasco Calderón obtained his B.E. (Hons.) Chemical Engineering at UNAM, Mexico. He completed an academic exchange semester at University of Stuttgart, Germany in 2018. He is currently a Ph.D. student in the Department of Chemical and Materials Engineering at the University of Alberta, Canada, and president of the Graduate Students Association of Chemical and Materials Engineering (CMEGSA) 2019-20.
José has previously worked in waste treatment by regenerating used lubricating oil by liquid mixtures extraction. Currently, his research area is computational catalysis & reaction engineering. He is studying the formation of by-products in the conversion of condensed acid catalyzed biomass to chemicals using force field based molecular dynamic, well-tempered metadynamics and density functional theory (DFT) calculations. The distinguished awards he has received during his undergraduate and graduate studies are Mitacs Globalink Scholarship 2017, ExxonMobil Scholarship for Research BEI 2018, Mitacs Globalink Graduate Fellowship Award 2019, Captain Thomas Farrell Greenhalgh Memorial Graduate Scholarship 2019 and BAL-UNAM Earth Sciences Award 2019. He is interested in being part of a positive social change and finding solutions to environmental and energy challenges.
Link to presentation (PDF format)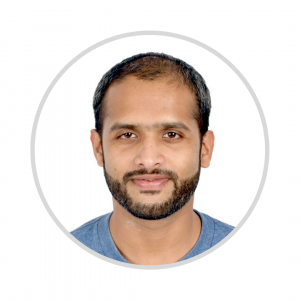 Dr. Mohd Adnan Khan
Department of Chemical and Petroleum Engineering
University of Calgary
"Coproduction of hydrogen and Value-Added Chemicals via Electrocatalytic biomass oxidation: Techno-Economic Investigations"
With the effects of climate change visible to us, governments around the world continue to transition away from fossil fuels. Biomass conversion into commodity chemicals is a promising strategy to reduce society's dependence on fossil fuels. Electrochemical oxidation of biomass to value added chemicals with coproduction of hydrogen represents a new and promising approach to achieve a higher grade of sustainability in chemical processes. While the development of catalysts and reactor systems is still in its infancy, it is important to analyze the economic feasibility of such a process. In this study, we present the detailed techno-economic analysis (TEA) of a potential bio-based process to produce glucaric acid (GRA) from glucose. GRA is recognized by the US Department of Energy as a "top value-added compound", because it is a key intermediate to produce biodegradable polymers, biodegradable detergents, and metal complexation agents. Using the TEA study, we discuss the effect of various economic parameters on the minimum selling price of GRA and establish performance targets such that if these targets are achieved, electrochemical oxidation of biomass can become a profitable option as part of the growing renewable energy infrastructure.
Dr. Mohd Adnan Khan is a materials scientist, currently working as a Research Associate at University of Calgary. He has over 9 years of R&D experience in academia and industry, working in areas of renewable fuels, photovoltaics and flexible electronics. He received his PhD degree in 2013 from King Abdullah University of Science and Technology (KAUST) in Saudi Arabia, specializing in developing polymer-based memory devices for flexible electronics application. Upon finishing his PhD, he joined Saudi Basic Industries Corporation (SABIC), working in Corporate R&D, where he developed expertise in the areas of light harvesting, surface reactions, electrocatalysis and plasmonics. Prior to joining University of Calgary, he was a team leader at SABIC, where his group focused on developing photoelectrochemical devices and reactors for sustainable solar H2 production. He has published his research work as author/co-author of 24 publications in reputed journals and has 7 granted patents.
Link to presentation (via YouTube)
May 27, 2020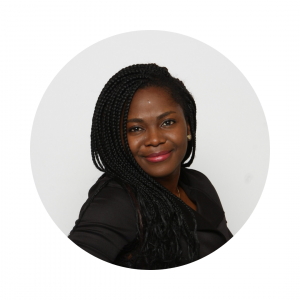 Kunbi Adetona
Department of Biological Sciences
University of Calgary
"Diverting Residual Biomass to Energy Use: Quantifying the Global Warming Potential (GWPbio)"
When residual agricultural, forestry, or landfill biomass is diverted to a bioenergy use, the decision alters the CO2 load on the atmosphere compared to a 'business-as-usual' strategy that allows the biomass to decompose over time. To calculate the global warming potential of diverting residual biomass to energy (GWPbio), this study compared the atmospheric load associated with biomass decomposition versus combustion and calculated the atmospheric decay of annual pulses over a 100-year period. The calculated GWPbio ranged from 0.003 to 0.029 for agricultural residues which tend to decompose quickly. Diverting forestry residues to energy use were associated with higher GWPbio values (0.084 to 0.625) since their natural decomposition was much slower than agricultural biomass. In the case of lignocellulosic biomass diverted from landfills, calculated GWPbio values for their use as a bioenergy resource ranged from 0.058 to 0.971, in the latter case, approximating the GWP for fossil carbon emissions (1.0). The methodology described here highlights the need to consider the 'business-as-usual' decomposition rate for residual biomass when quantifying the climate change impact associated with diverting that biomass to bioenergy use. Of course, not included in these calculations are the methane emissions from anaerobic digestion that could be avoided by diverting biomass to energy use and the fossil fuel emissions that would be prevented from the use of biomass as an energy resource. A full accounting of the greenhouse gas implications of residual biomass diversion to bioenergy use would include these parameters as well as the product of bio-carbon emissions times the GWPbio.
Kunbi Adetona is a PhD candidate in the Department of Biological Sciences at the University of Calgary. Prior to commencing the PhD program, she worked as an Environmental Scientist with Tetra Tech EBA Inc. Kunbi is a Professional Agrologist with three years of experience, working on soil and environmental management projects, including Phase 1 and 2 Environmental Site Assessments and Greenhouse Verifications.
Kunbi has a Master of Science degree from the University of Saskatchewan. Her PhD research is examining biological solutions for energy and greenhouse gas management in Canada, she works under the supervision of Dr. David Layzell. She hopes that the implementation of strategic combination of biological solutions will significantly reduce GHG emissions, thereby minimizing the impacts of climate change.
Link to presentation (via YouTube)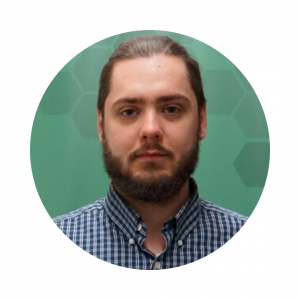 Curtis McKnight
Department of Resource Economics and Environmental Sociology
University of Alberta
"Price Considerations for a Second-Generation Biofuel Industry in Canada"
Prospects for a second-generation (i.e. cellulosic) biofuel industry in Canada are dependent on future prices. Because wheat straw could be an important feedstock for biofuel production in Canada, we use econometric time series models to explore Canadian wheat prices from 2008 to 2018. We investigate how Canadian wheat prices are related to three prices of importance to the existing first-generation ethanol sector: US corn, ethanol, and gasoline prices. There are several important results from our analysis. First, a stable relationship exists between all prices. A change to this relationship will have a lasting effect on wheat and ethanol price returns but will not affect corn and gasoline price returns. This result implies that second generation ethanol production from wheat straw could be subject to price changes in other related markets. Second, the historical relationship between wheat and ethanol price returns is small, positive, and stable. This result suggests that the economic viability of a second-generation biofuel industry in Canada will depend to some extent on the market performance of the existing first-generation ethanol industry. Furthermore, the link between wheat and ethanol markets is likely to become stronger if a second-generation ethanol industry develops. Third, a shock from events like economic crises and changes in agricultural production creates price return volatility in each market. Moreover, the volatility is transmitted between select markets. This result suggests that the financial success of second-generation ethanol production from wheat straw is likely to depend on price return volatility in related markets. The results from our analysis will inform investors looking to establish ethanol operations in Canada, and policymakers wanting to understand challenges that ethanol investors face.
Curtis McKnight is a MSc candidate in the Department of Resource Economics and Environmental Sociology at the University of Alberta. His current research focuses on applying economic models to investigate feedstock and product prices that are related to biofuel production in Canada. Curtis holds a BA (Honours) degree in Applied Economics from Queen's University.
Link to presentation (via YouTube)
May 13, 2020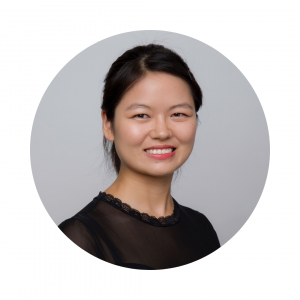 Dr. Jie Wang
Department of Agricultural, Food and Nutritional Science
University of Alberta
"Improving bioethanol productivities through the development of a self-cycling fermentation approach"
The development and use of biofuels can help secure energy supplies and reduce greenhouse gas emissions. Ethanol is currently the most common commodity in biofuels. Cellulosic ethanol is the ethanol produced from lignocellulosic materials, the most abundant feedstock on the planet. Despite technological breakthroughs, worldwide, the cellulosic ethanol industry is faced with economic challenges. One of the bottlenecks we identified is the low ethanol productivity resulting from the current fermentation process that is operated in a batch mode.
To reduce production costs, a self-cycling fermentation (SCF) strategy was developed for ethanol production. SCF is a semi-continuous fermentation technique, where a real-time parameter is used to monitor the fermentation process; when stationary phase arrives, the system automatically harvests half of the culture volume for downstream processing, and refills the bioreactor with fresh medium to start the next fermentation cycle. In this work, an SCF system was successfully set up for ethanol production in a 5-L bioreactor. Under the automatic control of a gas flow meter, the fermentation process was operated for over 20 cycles. This results in a stable and robust ethanol production pattern, and more importantly, an improvement in ethanol volumetric productivity (the amount of ethanol produced by a cycle per working volume per cycle time) by over 35%, compared to batch fermentation performed under similar conditions. The increased productivity implies reduced operational and capital costs, which will help the cellulosic ethanol industry reduce production costs.
Dr. Jie Wang is a postdoc fellow in the Bressler lab. She is working closely with Cvictus Inc. to produce high-value animal feed through fermentation. This project integrates a coal gasification technology with industrial fermentation to produce single-cell protein. In the meantime, she has been actively training and mentoring students in the Bressler lab.
Dr. Wang received her PhD in 2020 January from Bressler lab. During the PhD study, she collaborated with experts from various fields, including microbiology, engineering, bioprocessing, electrical engineering, analytical chemistry, etc. This multi-disciplinary training enabled her to successfully build up an advanced fermentation strategy (self-cycling fermentation) using a 5-L bioreactor. As a result, a remarkable improvement in ethanol productivities was achieved, which has great potential to help reduce the capital and operational cost for ethanol production. In addition, her communication skills were recognized by several awards at local and International conferences.
Link to presentation (via YouTube)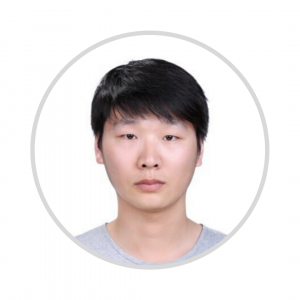 Dr. Heng Zhao
Department of Chemical and Petroleum Engineering
University of Calgary
"Solar-driven Coproduction of Hydrogen and Value-added Chemicals from Biomass Photoreforming"
Concerns about increasing levels of carbon emissions, global warming and energy security have encouraged governments around the world to pursue alternative, clean energy strategies. Photocatalysis is a promising approach due to its renewable and sustainable energy input and mild reaction condition, and it has already demonstrated great potential for hydrogen production, carbon dioxide reduction, nitrogen fixation and biomass utilization. Direct photoreforming of biomass could enable valorization of various locally biomass wastes into high-value fuels including H2 and sustainable chemical feedstock, however, it has been challenged by the recalcitrant nature of biomass structure and the less-orientated photo-conversion pathways. Herein, simultaneously unveil biomass photoreforming mechanism and fine designing photocatalyst via rational design of light harvesting, charge separation and surface redox reaction all play crucial roles. In this talk, we will discuss our recent progress of band-gap engineering and p-n heterojunction photocatalysts design for biomass photoreforming.
Heng Zhao received his Ph.D. degree from Wuhan University of Technology majored in Material Science and Engineering in 2019. He is currently a GRI CFREF funded post-doctoral researcher in the department of Chemical and Petroleum Engineering at University of Calgary under the guidance of Dr. Jinguang Hu, Dr. Md Kibria and Dr. Stephen Larter. His research mainly focuses on the design and synthesis of functional catalysts for sustainable hydrogen and value-added bio-products co-production from biomass photoreforming.
Link to presentation (PDF format)